The Commodore Corporation is one of the four modular home manufacturers that we carry, and they are celebrating their 60th anniversary by offering you two amazing packages!
A privately-owned, family-managed business, The Commodore Corporation is one of the largest builders throughout the northeast, mid-Atlantic, and midwest markets. With divisions in Indiana, Pennsylvania, and Virginia, their homes are available in over 32 states, from Montana to New Jersey, from Maine to South Carolina. Each facility creates homes designed to meet the regional needs of their customers.
With roots since 1952, The Commodore Corporation has been in the business of building the American dream, producing a higher quality home for an affordable price. Long known for their innovative designs, outstanding customer satisfaction, and a loyal dealer and builder network, The Commodore Corporation will build a home you will be proud call your own.
Everybody knows its more fun to celebrate with friends, that's why The Commodore Corporation is offering two different package deals to make sure you're part of the celebration: The Diamond Anniversary Collection for $460.00 and The Diamond Anniversary Chef's Collection for $3,160.00. That's over $1,000 in savings making now the time for an upgrade!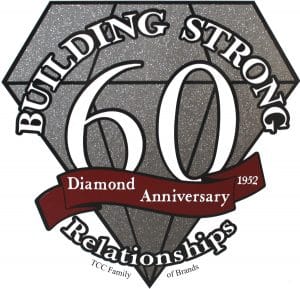 Visit the link below to claim one of the two amazing coupons offered to celebrate The Commodore Corporation's Diamond Anniversary.  http://issuu.com/commodore_indiana/docs/diamond_anniversary_collections-2_danville_v2?mode=window&viewMode=singlePage
We here at North Carolina Custom Modulars have homebuilding down to a science. We all work as one team, from our design specialists to our building professionals, and even our material sources.  This is why we are able to complete your new dream home in a fraction of the time it takes traditional homebuilders, sometimes as little as three months.
 The North Carolina Custom Modulars' family has over 20 years of combined experience in the housing industry. Our mission is to be committed to our customers by helping you successfully plan, design, and construct your new modular home making for a stellar home buying experience because your dream is our dream.